What to expect in 2017
How high will mortgage rates go?
Some may say that over the past few years we have been spoiled with historically low mortgage rates. I would have to agree wholeheartedly with that. In 2017 according to the National Association of Realtors interest rates will be climbing to nearly 5% by the end of this year. This compared to interest rates that were around 3% not too long ago.
What do these higher mortgage rates mean to me?
If you are hoping to purchase a home in 2017 the sooner you do it the more money you will qualify for. Let's start by comparing the average 30 year fixed mortgage rate of 4.2% for the first week of January 2017 with the average mortgage rate of 3.42% at the beginning of October 2016.
Joe Buyer went to his local bank and was preapproved for a mortgage loan amount of $360,000. Remember that this was in October 2016. The mortgage rate was 3.42%. He decided to wait until now to actually make an offer on a house he found with his Realtor. They found their dream home a three-bedroom, two bath with a two car garage and a nice fenced in backyard in Miramar Beach. They were ready to make an offer for $350,000. There Realtor advised them to get an updated preapproval letter from the bank. When they went back to the bank the interest rate was now 4.2%. They were told that they now only qualify for a loan amount of $327,000. They were shocked!
So your question was originally, "what do these higher mortgage rates mean to me?" I started to catch what I'm throwing out there? The mortgage rates do not have to go up very much to affect your buying power dramatically. If you wait for the mortgage rates to go up to 5% before buying your buying power will decrease in a way that could potentially keep you from buying your dream home.
Maybe you will find a "steal of a deal"
Are you one of the buyers that have told the realtor "let me know when you find a steel" and then I will buy? If so you're going to be very disappointed in 2017. Home prices are still on the rise, interest rates are on the rise and foreclosures and short sales are at a 10 year low. It is getting more more difficult to find distressed properties. When they do come on the market there are way too many buyers and many of them ready to purchase with cash. They wind up selling for over list price, need a lot of work and at the end of the day do not always wind up being a great deal that they originally seemed to be.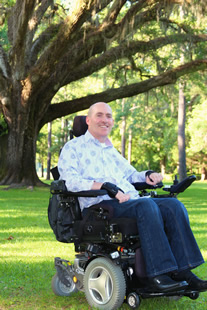 Article courtesy of Danny Margagliano of 30a Local Properties
Danny "Wheels" Margagliano is the team leader at 30a Local Properties of Team Margagliano. Danny is the primary listing agent for the team but also works with buyers. His mother Arlene is the primary buyers agent. They work with all customers together providing better customer service and a smoother buying and selling experience. Their website DestinPropertyExpert.com is a great place to search for real estate for sale from Destin and Okaloosa Island all the way to Santa Rosa Beach and 30a. Feel free to text or call Danny at 850-830-4747.